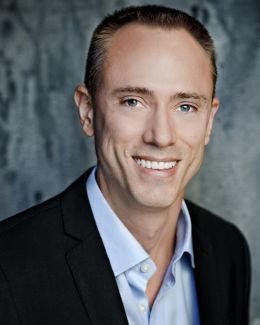 Welcome!
Michael Thomson is a full time Realtor with the Keller Williams Sunset Strip Office. He has lived in Los Angeles for over 20 years and specializes in West Hollywood, Beverly Hills, Hancock Park, Los Angeles, Hollywood Hills and Miracle Mile.
Michael currently works with Keller Williams because he truly believes in the company's innovative design:  to build careers worth having, businesses worth owning, and lives worth living.   That mission statement is built on the foundation of the following core belief system WI4C2TS:
WIN WIN or no deal
INTEGRITY do the right thing
COMMITMENT in all things
COMMUNICATION seek first to understand
CREATIVITY ideas before results
CUSTOMERS always come first
TEAM WORK together everyone achieves more
TRUST starts with honesty
Michael has bought and sold his own property so he completely understands the concerns of his clients.  Buying or selling real estate is one of the most important financial decisions you will ever make.
Michael provides over 20 years of negotiating and marketing experience to his clients.  Before his career in real estate, he was employed with the world's leading Advertising Agencies, giving him the knowledge and power to negotiate the best deals for his clients.  He handled the negotiations and implementation of multi-million dollar media schedules of the nation's most influential advertisers on an annual basis.  He is very comfortable handling transactions of any size.  All clients are very important and deserve the highest level of attention to detail.
Michael has a Bachelor's of Science in Marketing, which is valuable when it comes to selling and buying homes.  He takes the whole process very seriously starting with market research, analysis, testing and finally implementing strategies.  The real estate industry is constantly changing and Michael is proactively staying on top of market conditions to better serve his clients.
Michael Thomson is fully dedicated to efficiently assisting you through the entire process of selling or purchasing your home while getting you the best value.  Michael goes above and beyond for his clients!  Exceeding expectations and achieving your goals are his top priorities.